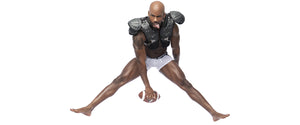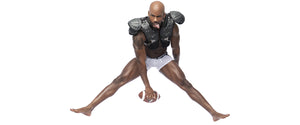 Morning Mogul is an ultra-premium underwear brand that provides the maximum level of style, versatility, and comfort for the bold and successful man on the move. 
Launched in Southern California in 2019, our products were conceptualized with men of color in mind. Therefore, we have conducted extensive anatomical research and thousands of trials to ensure the highest quality, and the perfect fit for our customers whether they are hard at work, lounging around the house, or at the gym. 
Meticulously crafted, Morning Mogul designs personify innovation and a commitment to excellence, with each pair of underwear fortified with a durable 4-way stretch. Our long-lasting, hypoallergenic fabrics are complemented by a vast array of provocative colorways that allow every individual to express their individuality. 
Eyeing increased relevance and longevity in the market of men's fashion underwear, Morning Mogul is primed for global expansion while maintaining the highest degree of creativity, attention to detail, and customer satisfaction. 
Morning Mogul is for the man who desires to navigate the world with power, confidence, and undeniable charm. Once you slide into a pair, you will never look at underwear the same again.